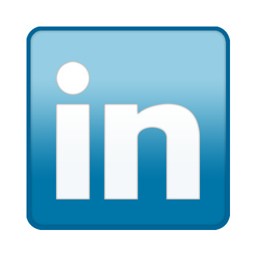 Facebook and I are off and on. Twitter and I hit some rough patches in the beginning. Google+ and I just sometimes don't see eye to eye. But when it comes to LinkedIn, I have nothing but affection.
Earlier this year while working at a startup technology company, I got a message in my LinkedIn inbox about a job opportunity. I hadn't been looking. I hadn't sent my resume to a single person. But I HAD kept my LinkedIn profile up to date. I went on the interview, got the job, and will celebrate my three-month anniversary with the company next week.
So yes, I do consider LinkedIn to the match.com of professionals and companies, but there are plenty of other reasons why I am excited about LinkedIn. Here are just a few:
1. LinkedIn Today
LinkedIn Today gives me customizable industry news that I almost always find useful. And because the content is tailored to my job and influencers, I find myself skipping fewer articles based on their lack of relevancy to me. This is a great tool for anyone who wants to stay constantly updated in their field.
2. Groups
Groups are a great way to interact with other people in your industry and build a reputation as a thought leader. You can bounce ideas, tactics, and personal stories off of your peers and get an online connection with professionals that really understand your struggles and triumphs.
3. Recommendations
If I want to know what kind of worker someone is, the first place I look is under their recommendations on LinkedIn. I aim to get at least one recommendation at each job I hold, and will only recommend other users if I truly think they are talented and hard working. Because my LinkedIn profile often serves as my online resume, I consider this the ever important "references" section.
4. Job Listings
Even though I'm not currently looking for work, I like to browse the job listings on LinkedIn and send them along to friends. More and more companies are hopping onto the LinkedIn bandwagon, creating pages for their companies and listing fantastic job opportunities that you can apply for with a click of a button – your application can be autocompleted from LinkedIn.
5. Introductions
Just like face-to-face introductions hold a high level of value, so do LinkedIn introductions. Anyone can type in their dream company, find the HR director, see if they have any mutual connections and ask to be introduced. It's as if all of us have our dream jobs right in the palms of our hands… we just need to make the right connections!
Yes, I might be a little bit biased. LinkedIn is the reason that I am working at a company where I get to live out my dream each day. But who is to say that the same can't happen to you or your business? You know what they say – it's all about who you know. And the connection you're looking for might be a click away.

Don't forget to connect with ME on LinkedIn!
Let us know your thoughts in the comments below. And even better, connect with us on LinkedIn!