We like beer. We like to brew things…
Eli Fish makes beer. Really good beer. So, it was only natural that we should create a really good website for them to showcase what they do. In partnership with Telesco Creative Group, we came up with a (kick-ass) design that really worked with their brand, and built a website that we love.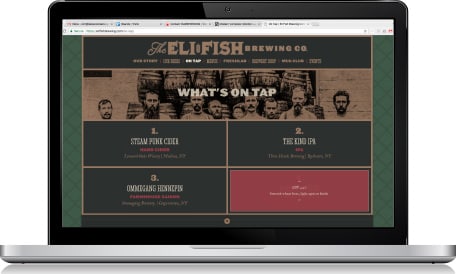 Custom Tap List
In addition to being a really cool site, it also has some cool functionality that we custom built for them. They have a tap list on their site that they can edit on the fly, so you always know what beers are on tap, where they're from, etc.