If you follow Information Technology news, you'll hardly miss the numerous articles about Google exploring and developing artificial intelligence. This research includes 'neural networks', 'deep learning', 'Google Now' and similar programs and they all point towards Content Marketing. This isn't ideal research for them and its important to those who create content.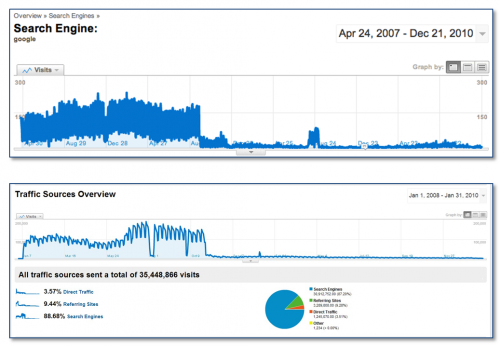 Back in the day, SEO companies could get away with black hat tricks like keyword stuffing and link farms. These were tactics that allowed companies to cut corners to artificially rise in search engine results. In 2011, we witnessed a symbolic turning point when J.C. Penney was found to have used such techniques to obtain a number one spot in natural search listings for almost everything they sold. When these link farming tricks were discovered by the likes of Google, J.C. Penney fell precipitously in the rankings. Google (as well as Bing, and the like) are working hard to put a permanent stop to these tricks.
Most recently, Google has released another update to its search algorithm – dubbed "Penguin 2" (a sequel to earlier "Panda" and "Penguin" updates).
These updates are being released to leverage better artificial intelligence, as Google pushes its search engine to 'understand' the content. As an indicator of their change in philosophy, in Google's Webmaster Ranking article they changed their advice in May 2013. What had once read:
In general, webmasters can improve the rank of their sites by increasing the number of high-quality sites that link to their pages.
Was updated to:
In general, webmasters can improve the rank of their sites by creating high-quality sites that users will want to use and share.
This is the goal of modern search engines and their keen interest in artificial intelligence – to stop cheats and hacks and to raise high quality content to the surface.
For those who want to be found on the web through organic search techniques, then the importance of creating meaningful, helpful and interesting content cannot be overstated.
What's more, with social media, we have more channels than ever that go beyond our own websites and these channels are content hungry. Organizations that want to be relevant on the web cannot treat their content marketing as an afterthought. Instead, they must create a plan and manage it with expertise. The content engine needs constant stoking with good fuel to move your web presence forward.