Optimizing your website is so much more than optimizing for Google.
Optimizing your website isn't just about optimizing it for Google. It's much more than that. If you think about it, Google isn't your audience. They most certainly are not your client (for most of us). So, why would you act like they are? Search Engine Optimization is something that should occur naturally if you are doing the right thing for your potential customers. If you think of it in that way, it puts a lot of pieces into place that will in turn, optimize your site for Google.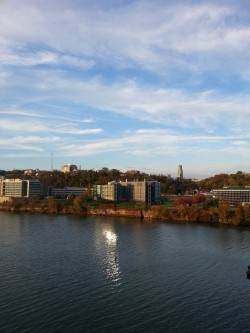 If your client is the one that you want to make happy, why would you want to optimize your website for for a Googlebot? That just doesn't make any sense.
Here are some questions that you should ask yourself when you look at your website:
Who is my target audience?
What is my target audience looking for on my website?
Am I making it easy for my target audience to find the information that they need?
Am I providing the right information about what it is that I do, and why someone would want to work with me?
If someone finds my site, will it look like I know what I am talking about? Am I a "Subject Matter Expert"?
Is the information on my website easy to share? And do I encourage sharing?
These are some pretty basic questions, but when you start to answer them, they lead you down a path of optimization. You start to outline your content structure. You start to simply the path to bring in new customers. You start to optimize for your prospects, and Google will know it! They will know what you are talking about. Google will know what it is that you do for your customers. Google will know what pages are important to you, and important to people who might be looking for your services. And… Google will show you in their results! Amazing how that works!
Now, I know that there is a lot that goes into SEO. There are some technical things that just don't belong in this article, but we prefer to simplify things for our audience. If you want to know more, and learn more, we'd love to explain it to you in person. We like people. 🙂 Call or email us.
In Summary:
If you are "naturally" optimizing your website for your customer, and not for Google, you will gain the benefit of optimizing for both.
Oh, and if you like this, please share it. We're really appreciate it. Thanks for reading.