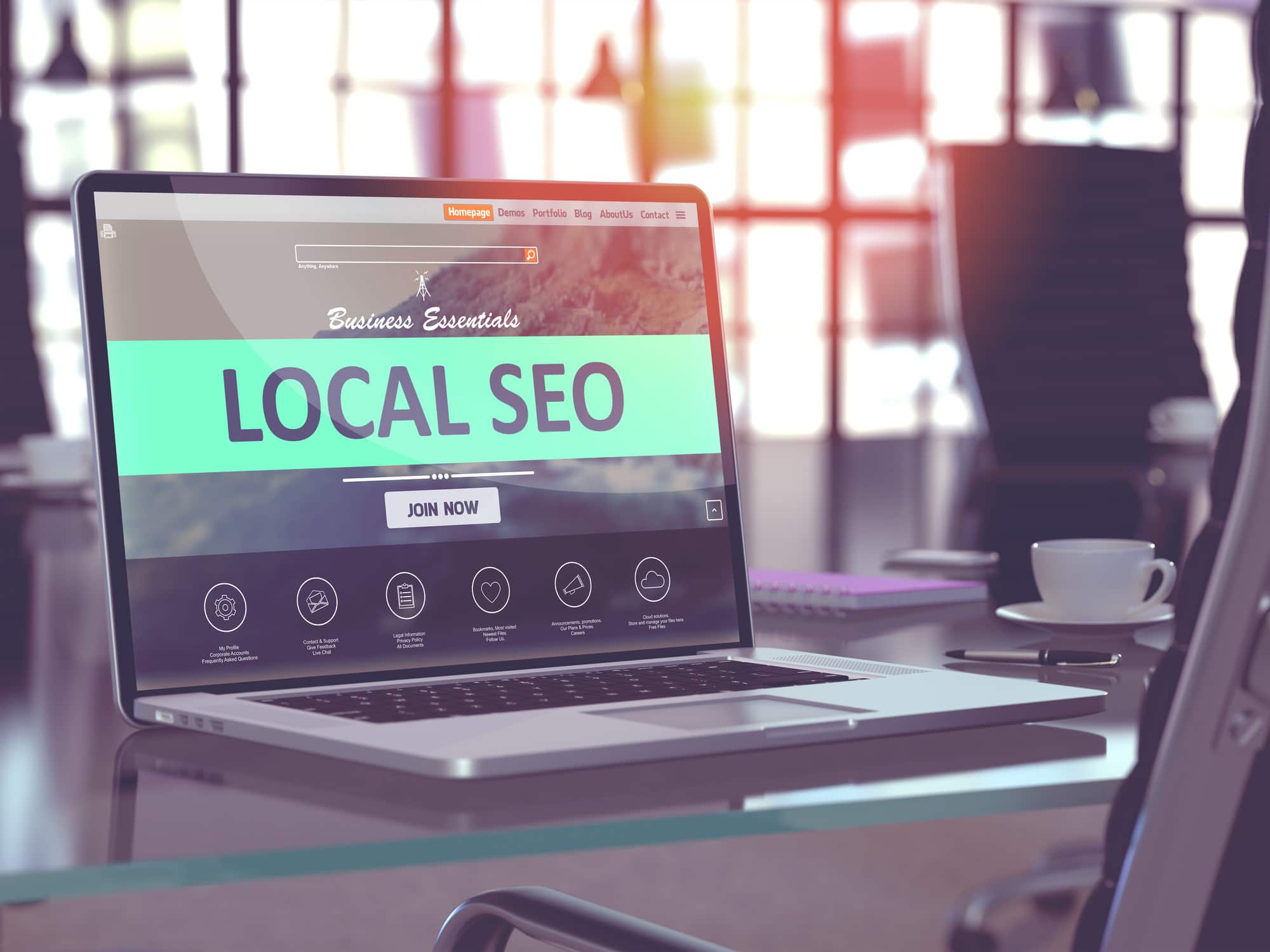 The coronavirus pandemic has had a terrible effect on small businesses across the United States. According to recent statistics, 
nearly half of American businesses
 are in high-risk industries more likely to be affected by the pandemic.
The answer to avoid going under is going online where it's possible: sell your goods and services from the other side of a screen. This keeps you and your employees safe and keeps your business alive.
How can you get people to your website so that you can sell to them? The answer is local search marketing. Local search engine marketing is based around ranking highly in search results in your local area, which can draw in local custom.
There is a wide range of different SEO techniques that can help with this. In this guide, we're going to show you some of the key benefits that local search marketing offers. Keep reading and learn more!
You Can Improve Your Standing on Google Maps
Every day, millions of us use Google Maps for directions and to look at local businesses. Have you ever wondered why some businesses are more prominent on Google Maps than others? The answer is that these businesses have put more time into local SEO.
One keystone part of local search marketing is taking advantage of Google Maps and ensuring that you rank more highly on Google Maps.
Claiming your Google My Business listing is the first step, so that your Google Maps listing contains more up-to-date information for your customers. When you claim your listing, you can start posting content to your business listing, which gives you more SEO opportunities.
Let's say that you run an Italian restaurant, when you search on Google Maps for "Italian restaurant," how far down the results do you have to go to find your business? Local search marketing can help get you higher up the rankings and get more eyes on your business, which can bring in more customers as a result.
Content Marketing Can Spread Your Name in the Local Area
Content marketing is vital for any local business. When you create content on your website, you create more pages for Google to index and increase your chances of creating viral content.
Yet there are some big SEO mistakes that you need to avoid when starting out in content marketing. For instance, if you only serve a local area, creating content that can draw in people from all over the world is, ultimately, not as effective as creating local content.
You should create content such as videos, blog posts, podcasts, and other media, that focuses on local events and issues. Use the name of your town or city in the content and you'll improve your local search marketing.
For example, let's go back to the hypothetical Italian restaurant from earlier. If this Italian restaurant wrote blog posts about general food content, they wouldn't rank as highly in local search results as if they wrote about the Taste of Buffalo festival.
Creating local content can lead to more shares in your local area. This means free advertising on your behalf and you're more likely to get new customers in your local area.
You Get Long-Term Results
Local search marketing, like other SEO campaigns, offer long-term and sustainable results. Your content will not go away, which means it can continue drawing in traffic long after it's published.
Unlike other digital marketing approaches, your results won't drop off once the campaign ends. You'll reap the rewards of local search marketing in the future too, once (fingers crossed) the world is back to normal. When foot traffic returns to normal, you may see an increase in foot traffic due to your SEO results allowing customers to learn more about you before they visit. I know I always Google a business or for a particular service before I plan on heading out to visit that business. Do you?
Local Search Marketing Gives Local Customers a Better Experience
Think about search intent when considering local search marketing. What makes a customer look up a business before they visit? A large percentage of the time it will be to learn something about the business such as:
Opening hours
Product range
What the business looks like
Price ranges
Reviews
When you claim your Google My Business listing you can put this information on both the listing and your website. This means that customers don't need to spend too long online to find what they want to know. This, in turn, means that they're less likely to get frustrated and go to another business instead.
Offering your prospective customers information about your business and making it easy to find can help your business a great deal.
You Can Improve Your Reputation
Let's talk about one of the most important facets of local SEO: reviews. Around 84 percent of people consider an online review to carry as much weight as a personal recommendation. Opening your business up to Google reviews could be one of the best things that you do when it comes to local search marketing.
Positive reviews can make your business much more attractive to prospective customers and even negative ones can help you.
Negative reviews can raise legitimate criticisms that you can address and that can improve your business. In addition to this, customers can get a good idea of your levels of customer service based on how you respond to reviews, both positive and negative.
For instance, when you get a negative review, you should apologize and ask the customer to reach out to you so you can solve the issue. This action can turn a negative review into a positive for your business' reputation.
How We Can Help You
There is a great deal of nuance to local search marketing and it can be confusing. Yet done properly, local search marketing can be a highly effective weapon in your arsenal and help you draw in a lot of customers.
We can help you create a local search campaign that works. For more information about our services, take a look around our site, or get in touch with us!